The Xiaomi Civi 2 was actually the Xiaomi 13 Lite all along
1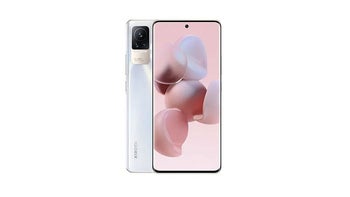 On this very day,
we reported that the Xiaomi 13 series has more in store for fans
, beyond the
Xiaomi 13
and
Xiaomi 13 Pro
that were released in China. The rumor mill is starting to run strong with the Xiaomi 13S Ultra, but this new listing reveals a new, unexpected member of the family: the Xiaomi 13 Lite.
The
MySmartPrice
team has managed to spot the Xiaomi 13 Lite listed on a Google Play Console listing. That's Google's very own reporting management system, which is used primarily by developers, but more importantly — it's upkept by the Big G themselves, meaning that the data in it is certifiably reliable.
The listing we're going to examine today includes a phone codenamed Ziyi, which was initially known as the Xiaomi Civi 2, initially revealed through an IMEI listing last year. This new report, however, basically confirms that the phone is getting rebranded to join the Xiaomi 13 series.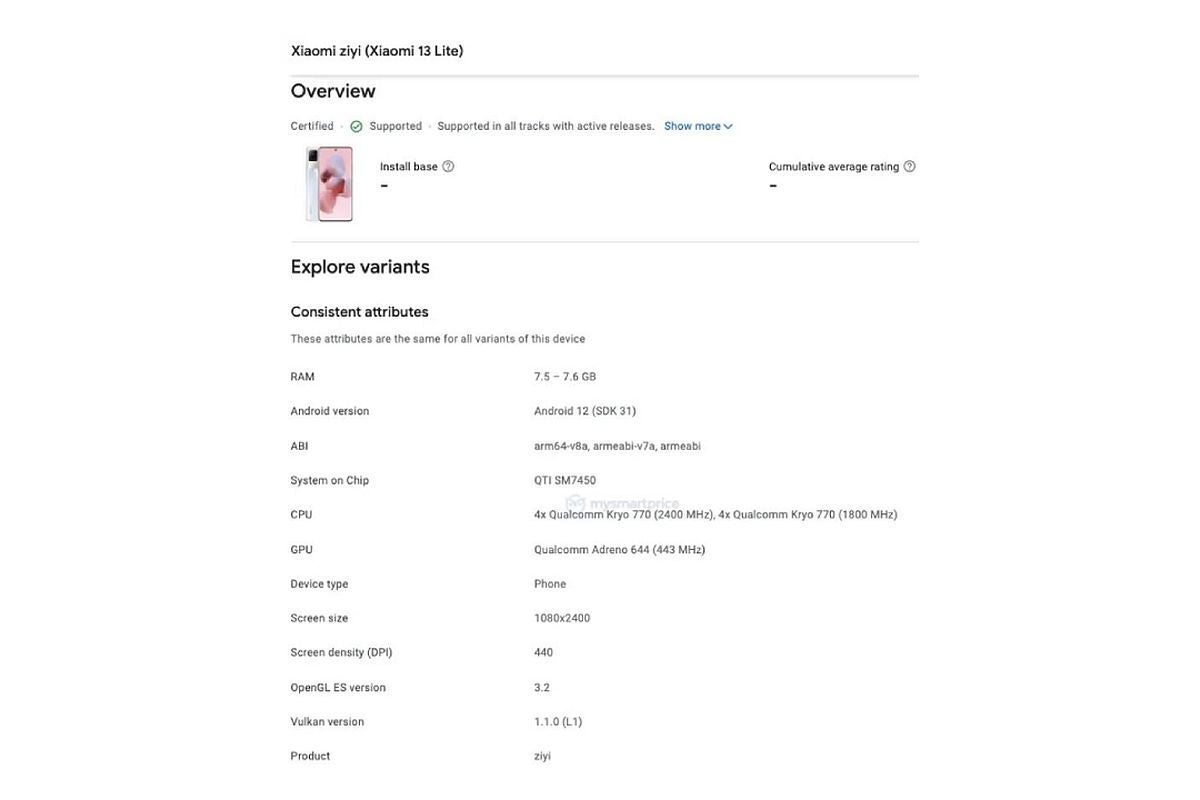 The Google Play Console listing, courtesy of MySmartPrice.
Unlike its bigger brothers, all of which come equipped with the
Snapdragon 8 Gen 2
, the Xiaomi 13 Lite deviates quite a lot. It will release with the octa-core, 2.4GHz Snapdragon 7 Gen 1, but don't get fooled by its title — the SoC was released in 2022. Even though it gets pretty much blown out of the water by the now older Snapdragon 8 Gen 1, The 7 Gen 1 can still provide solid performance for a budget-oriented phone like this.
From the listing, we can also see that the phone will come equipped with 8GB of RAM, which is more than enough for basic user needs, like streaming media, surfing the web, getting some ad-hoc work done and even gaming isn't that farfetched.
The Xiaomi 13 Lite will support a 1080 × 2400 resolution with a pixel density of 440 PPI. The Civi 2 was rumored to have a 6.55-inch Full HD+ OLED panel, so maybe we'll see such a screen on the front of the 13 Lite.
Interestingly enough, the phone will come with Android 12 pre-installed, unlike its bigger counterparts, which come with the latest Android 13. We'll have to wait until the Xiaomi 13 Lite gets unveiled in order to find out if it is set for any major OS upgrades.
Speaking of unveilings, rumor has it that the Xiaomi 13 Lite will make its debut during next month's Mobile World Congress (MWC) in Barcelona, alongside its bigger brother, the Xiaomi 13 Ultra. If that is indeed the case, we only have a month to wait before all details become clear.