The Sony Xperia Z2 might be faced with worldwide delays, could be pushed back to late April/early May
56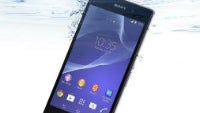 Over the years, the forum boards over at Esato have proven to be quite resourceful when it comes to insider information on Sony. This time around, however, the intel is rather concerning, as a user going by the alias of
milukugiuniu
claims to be in the know of a possible Sony Xperia Z2 distribution delay.
Until today, the
expected release date of the Xperia Z2
was at some point in March, at least in some parts of the globe. According to the tipster, however, unspecified supply delays are said to have caused a worldwide delay in the launch date of Sony's new flagship. Apparently, only a limited stock will be made available at first, though it remains unknown which country these will be allocated to. A new date hasn't been specifically pointed out, but the wording does indicate a release sometime in late April/early May.
This unconfirmed report was corroborated by another user, though according to him, Europe would be something of an exception to the delay. The notion of any exception was shot down by milukugiuniu, however, who says that's "miles away form the truth", and that "Europe wouldn't be an exception".
If such delay indeed comes to fruition, it could spell trouble for Xperia Z2 sales, as the flagship would enter the market after rival Samsung's new Galaxy S5, and perhaps even HTC's All New One. In any case, do take this with a grain of salt -- it's best to just wait for an official confirmation before freaking out.