The PhoneArena 2015 census: Samsung is the most popular brand among our audience, followed by Sony, LG, Apple
21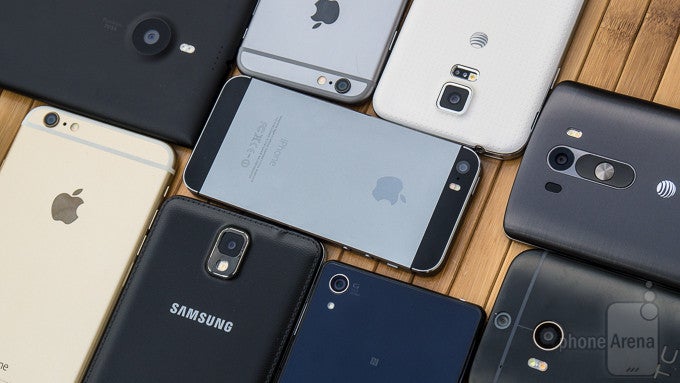 At the beginning of the month, we asked you to self-identify: what brand smartphone do you currently make use of? In addition, we also asked whether, at the time of purchase, your device fell into the entry-level, mid-range, or high-end category in terms of specs and pricing, and if living in the US — which carrier are you currently subscribed to. We're happy to say that we're now ready to share the results with you.
Starting with poll numero uno, we've got Samsung comfortably in the lead, with 27.06% of the votes — more than twice the user base of its closest challenger(s). Speaking of those, it's Sony at the number two spot, with 11.99%, closely followed by LG (11.74%) and Apple (11.17%). Surprisingly, Nokia/Microsoft is still holding strong, with 8% of the votes, and then we have Motorola (7.07%) and HTC (5.53%). The least popular brands among our audience are Amazon and Jolla (both 0.07%). You can see how these numbers compare with what we got in our 2014 census below.
Moving on, of all these devices, the vast majority — at the whopping 73.38% — were high-end smartphones, followed by 20.59% self-identified as mid-rangers, and 6.03% as entry level. Obviously, this statistic is not at all representative of the real world and indicates a strong following by consumers who're highly involved and seek/can afford the best.
Finally, when talking US Carriers, T-Mobile proved the most popular, followed closely by AT&T and Verizon. Sprint is significantly under-represented. Unfortunately, most of the voters seem to have not understood that this particular poll was intended for US users only, and so we've got more than half the votes going towards the 'Other' option.
Here's the proof:
What do you think?