The OnePlus X posts average battery life despite frugal chipset
12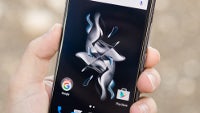 Folks, let's start with the good news. If you've been eyeing the tempting, $249
OnePlus X
, you'll be happy to know that we've had it over at our offices for a week or so now, and are already hard at work putting together the review. The bad news? Some of our preliminary tests have already been carried out, including battery life, and the results aren't quite as compelling as the price tag.
When faced with our custom, on-screen battery endurance test, which attempts to mimic real world use, the OnePlus X and its medium-large, 2,525 mAh cell prove average performers with just short of 6 hours of up time. In case you're curious, all devices put through the test are set to 200-nit brightness to even the playing field, and the OnePlus X model tested is the international model. This might come across as rather disappointing, as we've come to regard the quad-core Qualcomm Snapdragon 801 inside the OnePlus X as relatively efficient,
especially in comparison with the Snapdragon 810
. For comparison's sake, the HTC One M8, with the same chip and just slightly larger battery, lasted over an hour longer when we tested it back in 2014.
All told, you can expect the OnePlus X to last about as much as an
LG G4
, an
LG V10
, or an
HTC One A9
, and a bit more than an
iPhone 6
. Thankfully, the X is at least relatively quick to charge up back to full, clocking 121 minutes when using the included, 2A wall charger. That's far from the best in the game, but still better than most. Considering the price tag, we find these scores perfectly acceptable, just now jaw-dropping.