Could Qualcomm's Snapdragon 810 be behind the poor battery life of high-end Android phones?
84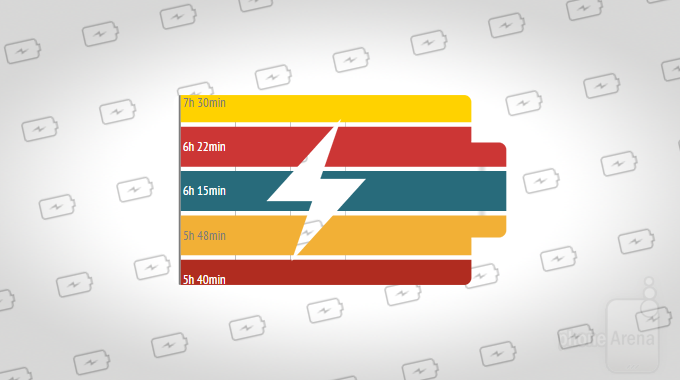 For a very long time, if phone manufacturers wanted the very best for their new devices in terms of processing power, they usually went knocking on Qualcomm's door. And while the San Diego-based company's chips don't always find themselves on the inside of the best devices available, few would contend that it's the most successful mobile chipsets maker in recent history.
As time went by, however, Taiwanese MediaTek's more affordable solutions grew more and more popular, and their portfolio expanded to include high-end chips as well. Close by, Samsung was working hard on its own Exynos division, which now powers its flagship devices. Qualcomm's empire is starting to crumble, it seems, and while the reasons for this are varied and mostly have to do with increased competition, the problematic 64-bit Snapdragon 810 chip — the company's flagship silicon — is definitely not helping.
Many of you will be familiar with the bumpy journey of the 20nm Snapdragon 810 so far, and know that it's running pretty hot — hot enough to apparently push makers like LG towards the slightly less impressive, hexa-core Snapdragon 808 with the LG G4. And because it runs hot, thermal throttling kicks in, lowering the operating frequency of the chip and thus performance. Of course, some manufacturers have had more time to tinker with the silicon, and have proposed more efficient designs that don't constrain the chip as much, but judging by the battery life scores posted by all Snapdragon 810-based devices we've tested so far, speed might not be the only problem with the processor.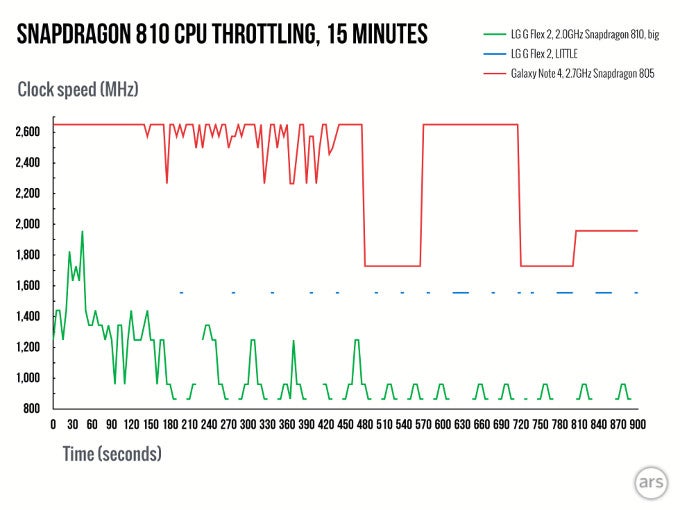 Battery matters
With Samsung going with its own Exynos chips, Huawei for its Kirin, and many other adopting MediaTek, the number of Snapdragon 810 devices, even today, is surprisingly small. And from those that we've tested, we can't help but notice a common characteristic: they all post disappointing battery life.
As you can see, compared to our
entire
database, these Snapdragon 810 devices had an average showing, the Sony Xperia Z3+ being the only exception. But even though Sony's result is towards the upper half overall, it's still pretty disappointing considering the score that its predecessor, the Z3, managed: 9 hours and 29 minutes. That's curious, as the only real difference between the two devices is the fact that the Z3+ has a slightly smaller battery along with a Snapdragon 810 processor instead of a Snapdragon 801. The same goes for the OnePlus One and the OnePlus 2 and the HTC One M8 and HTC One M9: the predecessors managed better scores than their successors, despite having smaller capacity batteries.
Of course, one could always argue that Android Lollipop could have something to do with these results (all of tested devices are based on it), but we find that unlikely given how smartphones from Samsung are continuing to improve in this regard and offer better longevity than their predecessors.
So is this the Snapdragon 810's fault?
Conclusion
Being Qualcomm's first big.LITTLE design, the Snapdragon 810 could be responsible for less than ideal power management. A while back, Qualcomm also noted that the Adreno 430 GPU within isn't just an extension of its predecessor, the Adreno 420, which suggests at least a degree of architectural changes. Combined, it's not impossible that the chip is simply not as power efficient as previous models built on more mature nodes (like 28nm). Of course, ultimately, this is also on phone makers for sticking with Qualcomm if these suspicions are true.
Do you have a Snapdragon 810 device? If yes, do you consider its battery life underwhelming?