The Lumia 950 family, benchmarking the Galaxy S7 SoC, and the rumored OnePlus X: Weekly News Round-up
3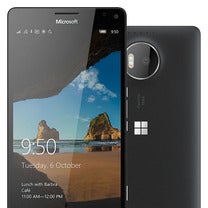 Once again, it is time for our weekly news round-up, where we put the most interesting stories from the past seven days for anyone who needs to catch up. The highlight of last week was Microsoft's event, during which were announced the company's exciting new hardware products. These included the Lumia 950 and
Lumia 950 XL
flagship phones, both running Windows 10 Mobile.
In other news, it is speculated that the SoC readied for the Samsung
Galaxy S7
has been benchmarked, and the results are impressive, to say the least. The 2.3GHz Exynos 8890 posted a result of nearly 7000 points at Geekbench, which is a new high score. The test could have been performed on a prototype unit or on a development board with the Exynos chip on it.
And before we switch to slideshow mode, we'd like to remind you that a new OnePlus smartphone is right around the corner. In fact, the handset is expected to be announced before the day is out. Read all we know about it so far in the slideshow below, and while you're at it, read all the headlines from last week that you shouldn't have missed.