Technology found in Google Pixel and Pixel XL suggests that smart flip cases are coming for the pair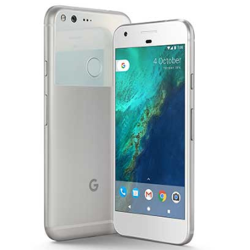 Considering that HTC manufacturers the
Google Pixel
and
Google Pixel XL
, it shouldn't be a surprise to discover that both phones have a Reed Switch inside. This is an electrical switch activated by a magnetic force. Made up off a pair of contacts sealed in a glass tube, they act as an on/off switch when exposed to a magnetic field. HTC uses this technology to allow its phones to turn on when one of its HTC Dot View smart flip cases is opened. This works because the cases themselves have magnets embedded in them.
Thus far, there are no third party
Pixel
cases designed to take advantage of the technology. However, if you place a magnet near the "G" logo on the back of a Pixel or
Pixel XL
phone, or on the corresponding area on the front of the phone, the handset will awaken. It won't turn off the display because removing the magnetic field from the area will also turn on the screen.
We wouldn't be surprised to find out that case manufacturers plan on adding magnets to their Pixel and Pixel XL cases. After all, it is a cheap way to add more functionality to an accessory that many Pixel and Pixel XL buyers are going to purchase to protect their investment.
Google Pixel
source:
9to5Google