Taylor Swift changes her tune, allows Apple Music to stream "1989"
55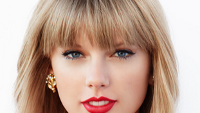 Here's a story that will bring relief to many of Taylor Swift's fans planning on subscribing to Apple Music. The singer has now decided to reverse her position and will allow Apple to stream her hot selling "1989" album. Originally,
Swift refused to allow Apple to offer songs from the album
. This was done by the star as a protest against the tech firm's decision not to pay artists for songs streamed during consumers' three month free trial periods.
Swift
then wrote an open letter to Apple on her Tumblr page
. She and her friends "
Admire and respect Apple so much
," she wrote. "
We simply do not respect this particular call
."
The letter plus the publicity led Apple to change its mind
and the company will now pay writers, artists, labels and producers whose music is streamed during the three month trial period. Apple Music will debut on June 30th with the launch of iOS 8.4,
featuring
an exclusive new single from Pharrell Williams
.
Now that Apple has done what she asked for, Swift announced today via a tweet that her "1989" album will be available on Apple Music. The LP will not be exclusive to Apple. She added that this is "
the first time it's felt right in my gut to stream my album
." Previously, she refused to allow rival streamer Spotify to offer "1989" since it has a free music tier supported by ads.

After Apple reversed its position, so did Taylor Swift
source:
@taylorswift13
via
TheGuardian