Taylor Swift's open letter to Apple explains her decision to reject Apple Music
82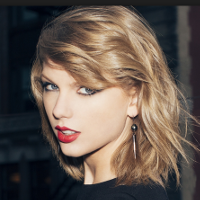 Just the other day, we told you that
Taylor Swift had turned down Apple Music
and that her "1989" album would be excluded from Apple's streaming music service. Swift composed an open letter to the tech titan and posted it on Tumblr. The letter delves into the reasons why she said no to Apple.
In the letter, Swift makes it clear that she is upset with Apple
for offering the free three-month trial of Apple Music
. Because Apple's contracts with the labels, artists, producers and writers is based on revenue, no one gets paid for music that plays during the free trial. She adds that she is protesting on behalf of new artists who can't afford to give away their songs for free. "
This is about the young songwriter who just got his or her first cut and thought that the royalties from that would get them out of debt
," Swift wrote.
Interestingly, the 26-year old star says that every artist, writer and producer in her "circle" feels the same way. They have kept quiet, according to Swift, "
because we admire and respect Apple so much. We simply do not respect this particular call
." The entire open letter can be found at the sourcelink.
"I write this to explain why I'll be holding back my album, 1989, from the new streaming service, Apple Music. I feel this deserves an explanation because Apple has been and will continue to be one of my best partners in selling music and creating ways for me to connect with my fans. I respect the company and the truly ingenious minds that have created a legacy based on innovation and pushing the right boundaries.

I'm sure you are aware that Apple Music will be offering a free 3 month trial to anyone who signs up for the service. I'm not sure you know that Apple Music will not be paying writers, producers, or artists for those three months. I find it to be shocking, disappointing, and completely unlike this historically progressive and generous company."-excerpt from Taylor Swift's open letter to Apple
Apple will debut its new streaming service on June 30th with the launch of iOS 8.4. The service will cost $9.99 per month after the three month free trial. A family rate of $14.99 per month (for up to six users) will be available.
source:
TaylorSwift
via
Gizmodo