Tango now available for Windows Phone Mango, puts those front-facing cameras to work
2
Just as expected,
Tango has finally landed on Windows Phone
effectively becoming the platform's first application with support for video chat. Those in possession of a Mango smartphone, such as the
Samsung Focus S
,
Focus Flash
, or
HTC Radar 4G
, can now finally put their front-facing cameras to good use.
For those not familiar with Tango, the app lets you place free voice and video calls by using your phone's Wi-Fi or cellular connection. It runs on a variety of platforms including iOS and Android, and a desktop client is available as well. In a nutshell, Tango is pretty much like Skype.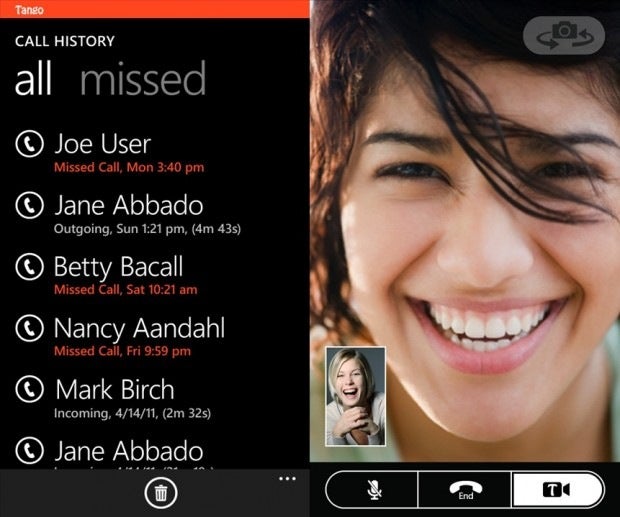 Now, you might be wondering whether you would not be better off waiting for Skype for Windows Phone to launch, and you might be right as it will be deeply integrated into the platform and will therefore deliver a better experience, we hope. However, if patience is something you do not much of, just go to the Windows Phone Marketplace and give Tango a try.
And by the way, we are hearing reports that its video chat feature can be used on older Windows Phone handsets as well, as long as they have been updated to Mango, so if it happens to work for you, do not hesitate to drop a comment below and let us know.