Taiwan handset manufacturers expected to ship 21.95 million units in Q3
5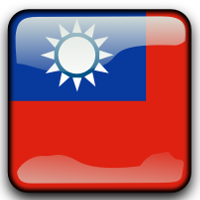 In the third quarter of 2014, Taiwan's original design manufacturers and brand-name producers, will see shipments of handsets rise 4.2% from the second quarter, and 32.1% year-over-year. Not all of these models are of the intelligent variety. 85%, or 18.65 million units, will be smartphones getting shipped in the July through September period.
Of the top five names shipping handsets from Taiwan, you might be familiar with two or three of them. HTC is expected to be second for the third quarter, with Asus in fifth place. Other names include Chi Mei Communication Systems, expected to be on top for the period, Compal Electronics and Arima Communications. The latter pair of names are estimated to finish in third and fourth place respectively. Shipments of handsets for the fourth quarter, are forecast to rise 39.3% year-over-year, to 23.3 million units.
Orders placed by Sony Mobile, and featurephone orders from Microsoft Mobile, are expected to pump up the business done by ODMs in the country during the third quarter.
source:
DigiTimes