TSMC budgets $9 billion for capital expenditures in 2013
0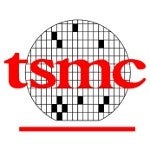 With speculation that
Apple is moving up the timetable to add TSMC as a second source for chips
, the Taiwan based company said that it has budgeted
$9 billion
for capital expenditures in 2013. This was revealed by TSMC's Chairman and CEO Morris Chang during the company's annual Supply Chain Management Forum on Friday. Of that total, a record $1.6 billion will be spent on R&D. That is up from the previous record of $1.37 billion spent on R&D in 2012. Chang said that revenues will rise 15-20% next year.
is expected to be met
, noted Chang who added that the company expects full utilization of its 28nm capacity in 2013. TSMC is also working on 20nm SoC, 10nm FinFET and 3D IC, promising more power, less space, and energy saving technology.
For the semiconductor industry as a whole, the executive sees a 2% drop in global revenue for 2012 with a 3% rebound higher next year. TSMC has outperformed the global industry and it is believed that this is due to the Grand Alliance. This is an open platform that keeps TSMC in close contact with its material and equipment suppliers and the company's customers for R&D of "innovative technologies".
source:
Digitimes