TED mobile app arrives on the iPhone
2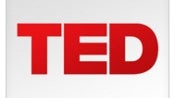 TED
has offered an iPad application since last year but alas not everyone out there has the tablet, so the addition of a phone version of its mobile application is definitely welcome for those loving to tune in to new and inspiring talks and content. The application offers video and audio straight to your 3.5-inch iPhone display and accesses the same library as the iPad application.
The functionality is pretty straightforward - you can watch and listen, but you can also favorite videos and save those you like when you're on Wi-Fi.
Interestingly, you can hit the
"Inspire Me"
feature to specify the subjects you want to hear more about or the duration of the video. One neat feature is support for pushing the content directly to your HD TV via Air Play. Finally, the TED application is available for free on the App Store, so it wouldn't hurt trying it out, would it?