4G LTE-enabled TCL TAB now exclusively available on Verizon
0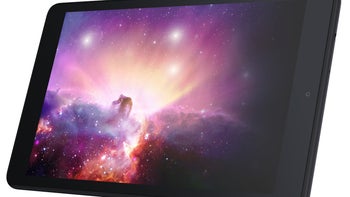 Verizon
and TCL teamed up to offer customers a new Android tablet, the TCL TAB. This is the first TCL-branded tablet to enter the North American market, and it's exclusively available on Verizon.
The TCL TAB is a 4G LTE-enabled tablet that sports an 8-inch full HD+ display that should reduce eye strain and visual fatigue when Eye Comfort or Dark modes are enabled. The tablet also comes with a Reading mode that offers a book-like reading experience to those who love to read on the go.
On the inside, TCL's tablet packs an octa-core Qualcomm Snapdragon 665 processor, 3GB RAM, and 32GB expandable storage. The 5,500 mAh battery features 18W fast charging and should be enough to get you through one full day of heavy usage. More importantly, the battery comes with on-the-go reverse charging capability, allowing users to share a charge with phones, smartwatches, or other small electronic items.
TCL TAB's fingerprint sensor is built into the power button and lets users register up to five different fingerprints. You can set each one up to perform a different function directly from the lock screen, such as quickly launching various apps.
According to TCL, the tablet ships with Android 10 onboard, and will support at least one major OS update and quarterly security patch updates for a minimum of two years. If you're interested, the TCL TAB is available starting today at Verizon stores and online in Suede Black for just $199.99.