T-Mobile offers businesses to lease an iPhone 8 for just $18, on the eve of the new 2018 iPhones' unveiling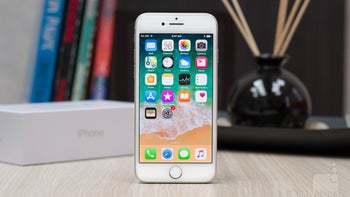 T-Mobile just launched a new lease deal for businessес, including none other than Apple's top iPhone and iPad models. T-Mobile's offer stands apart without preliminary costs, and results in lower monthly payments than the usual financing deals, as this one apparently comes straight from Apple:
Part of our job is to make wireless simpler for business customers – from service pricing to customer care to device pricing. When businesses told us they wanted more flexible financing and upgrade options for iPhones and iPads, of course we listened. We're pleased to bring this unique and compelling offer that combines our service with financing from Apple for our business customers in the US.
For a limited time, the Un-carrier is also offering $100 off every Apple gear that gets leased through its new program. Thus, employees will be, say, able to get an iPhone 8 at a cost for their company of just $18 a month, says T-Mobile. Needless to say, the offer comes on the eve of the 2018 iPhones unveiling, so word to the wise, but these won't come at such a low monthly lease outlay anyway.
Recommended Stories