T-Mobile's Wi-Fi calling coming to Nexus 6 early next year
9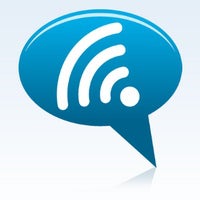 To differentiate itself from the other three major U.S. carriers that will be offering the
Nexus 6
, T-Mobile has announced that its Wi-Fi calling will be added to the stock Android phone starting early in 2015. T-Mobile will be sending out an OTA update to enable the feature on the handset. This will be the first Nexus handset to offer Wi-Fi calling, which will allow T-Mobile's Nexus 6 owners to make phone calls and send texts using a Wi-Fi connection.
Using Wi-Fi calling means that Nexus 6 users will be able to stay connected via voice or text, even in an area where there is no cellular connectivity. T-Mobile also offers Wi-Fi calling with the
Apple iPhone 6
and
Apple iPhone 6 Plus
. If you live in an area, or a home, with sketchy 4G LTE signals, Wi-Fi calling is an indispensable feature.
T-Mobile will launch the Nexus 6 on November 12th for $0 down and 24 monthly installment payments of $27.08.
"Shipping with Android 5.0, the new Nexus 6 gives customers the latest and greatest Google mobile experience, and seamless integration with the apps they love. Plus, this hot new smartphone is expected to support Wi-Fi Un-leashed beginning in early 2015 with an over-the-air update– making it the first-ever Nexus device that will support Wi-Fi Calling thanks to enhancements in Android 5.0.
-"T-Mobile
source:
T-Mobile
via
AndroidCentral