T-Mobile is quietly testing its mobile 5G service in Manhattan
5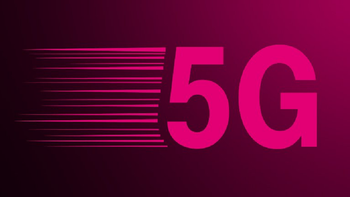 Tweets from a gentleman named Milan Milanovic
reveal that T-Mobile is apparently testing its mobile 5G network in Manhattan. An unlocked
Samsung Galaxy S10 5G
running on the T-Mobile 5G network produced a download dataspeed of 495.52Mbps as measured using Ookla's Speedtest.net app. Upload speeds are running at close to 60Mbps. There has been talk that the carrier will soon take pre-orders on the Galaxy S10 5G.
Both AT&T and Verizon currently offer limited mobile 5G service in just a few markets. AT&T's coverage includes cities like Atlanta, Charlotte, N.C., Dallas, Houston, Indianapolis, Jacksonville, Fla., Louisville, Ky., Oklahoma City, New Orleans, Raleigh, N.C., San Antonio, Waco, Austin, Los Angeles, Nashville, Orlando, San Diego, San Francisco, and San Jose. Verizon currently has mobile 5G service in Chicago and Minneapolis with more cities to be added later this year. AT&T customers in a 5G market need to use the Netgear Nighthawk 5G mobile hotspot to access the network while Verizon subscribers can use the Galaxy S10 5G or the
Moto Z3
with the 5G Moto Mod attached.
Unlike Verizon and AT&T, which are using high-frequency mmWave spectrum in the 30GHz to 100GHz range, T-Mobile is deploying a sub-6GHz system that uses the 600MHz low-frequency airwaves it paid billions for in an FCC auction. If the T-Mobile-Sprint merger is approved, the combined wireless provider will also have Sprint's hoard of 2.5GHz mid-range spectrum to use to help build out a nationwide 5G network. Low-frequency airwaves travel farther and penetrate buildings better than the high-frequency mmWave spectrum used by Verizon and AT&T, which is why T-Mobile is hoping to offer nationwide 5G service before its rivals. As part of its deal with the FCC to get the agency to approve the merger, T-Mobile promised to cover 97% of the states (and 85% of the rural markets) with 5G signals in three years. At the same time, plan prices will be frozen for three years following the closing of the transaction.
The next generation of wireless connectivity is 10 times faster than 4G LTE. And not only will it allow you to download a two-hour HD movie in seconds, it will help create new industries, new companies, and new jobs. For example, when 4G LTE service became mainstream, it helped to launch the ride-sharing industry. And the new industry created two billion dollar corporations that you might have heard of, Uber and Lyft.
May 28, 2019