T-Mobile is the fastest LTE network in the U.S. for 14th straight quarter; Verizon now 3rd
29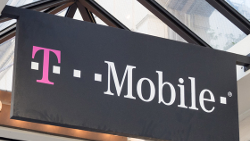 T-Mobile has been bragging that its network is more suited for unlimited 4G LTE service than its rivals. And some of this has actually been borne out by data mined by Ookla, the creator of the Speedtest app, and analyzed by the carrier itself. T-Mobile has now gone 14 consecutive quarters with the fastest network in the U.S. While a chart posted by T-Mobile shows the latter's data speeds continuing to move higher, T-Mobile Chief Technical Officer Neville Ray pointed out that the chart reveals what happens when "carriers jump into unlimited without doing the hard work to make sure their networks are ready."
As Ray points out, Verizon's network wasn't quite ready for the heavy increase in traffic and Big Red's network speed, which was virtually tied for first with T-Mobile during the second half of last year, has now dropped to third place. It's 22.7 Mbps average download data speed trails the 23 Mbps reading achieved by AT&T and the 26.9 Mbps average tallied by T-Mobile. Sprint's 20Mbps speed didn't meet the cut according to T-Mobile. Ray also points out that T-Mobile has now surpassed Verizon in LTE availability. T-Mobile customers receive an LTE signal 91.5% of the time they need one, compared to 90.2% for Verizon and 83.4% for AT&T. Again, Sprint didn't make the cut since it scored under 84% for the entire year to date (get the joke about Sprint yet?).
T-Mobile's CTO notes that the company has finished rolling out its 700MHz Extended Range LTE and the 600MHz spectrum that it won during the FCC's recent auction. T-Mobile is expediting the process of adding these low frequency airwaves to its network. At low frequencies, these airwaves travel farther and penetrate buildings easier. Last month, T-Mobile ran a test of License Assisted Access (LAA) and hit 741 Mbps download speeds in a field test on the T-Mobile network.
"We've built our network—and our entire network team—to advance faster than anybody else out there. We're a mobile internet company and our network advances at internet speed. Next up, we'll take the country's fastest, most advanced LTE network to a whole new level—and light up the country's first real, nationwide 5G network, blowing by the competition again."-Neville Ray, CTO, T-Mobile"
source: T-Mobile