T-Mobile promotion is a Grand Slam for the carrier's subscribers
5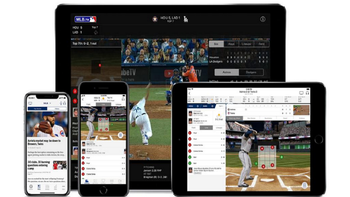 Now that Bryce Harper has signed with the Philadelphia Phillies (13-years, $330 million), it is time for baseball fans everywhere to get ready for the 2019 season. And for T-Mobile subscribers, that means taking advantage of a free subscription to MLB.TV being offered by the carrier. The full season subscription, which would normally cost $118.99, begins on March 26th
according to T-Mobile's website
.
T-Mobile subscribers can access the offer through the T-Mobile Tuesdays app. With the MLB.TV subscription, the carrier's customers will be able to stream from their phone, tablet or other connected device, every out-of-market regular season game either live, or on-demand. This includes home-or-away games. And with multi-view one screen, users will be able to stream four games at the same time.
The MLB.TV subscription includes
a free 12-month premium subscription to At Bat
, the best baseball app in the world. Normally priced at $19.99, or $2.99 a month, At Bat will allow T-Mobile subscribers to watch the free MLB.TV Game of the Day and all out-of-market games. Live look-ins allow At Bat premium members to see pivotal and key moments in other games. The app will also allow users to hear home, away, and Spanish radio play-by-play of every game. And it also features the breaking news, stats, and standings that every baseball fan wants to know about.
If you love baseball and can't wait to start following your team during the entire season, T-Mobile has your back with this promotion.