T-Mobile introduces Smartphone Equality; all customers can now snag the best smartphone offers
51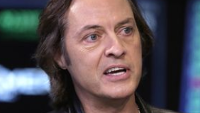 In its continuing effort to reshape the wireless industry, T-Mobile has introduced
Smartphone Equality
. Now, all of the carrier's customers can take advantage of the same smartphone offers. T-Mobile subscribers with a lower credit score can qualify for the same deal as those with gilded-edged credit. Instead of using credit scores to qualify customers, T-Mobile is looking at on-time payments.
Customers can now qualify by making 12 consecutive on-time payments. T-Mobile subscribers who do this can take advantage of the best offers that the carrier has on new handsets, including paying $0 down with no interest and credit checks. Customers who have been paying on-time will immediately qualify for Smartphone Equality once it starts on January 25th.
"This is not only the right thing to do. It's the smart thing to do, too. Fact is, your past payment history is the best way to tell if you'll make future payments on time. So this is good for customers and good for business."-John Legere, CEO, T-Mobile
According to T-Mobile, 63% of Americans have less than perfect credit scores, and half can't qualify for the best deals for equipment from the carriers. And while another Un-carrier solution to a pain point has been made, T-Mobile parent Deutsche Telekom indicated that
the carrier's current strategy cannot continue
, considering that it is costing $4 billion to $5 billion each year for the carrier to keep up.
source: T-Mobile