T-Mobile reports another blow out quarter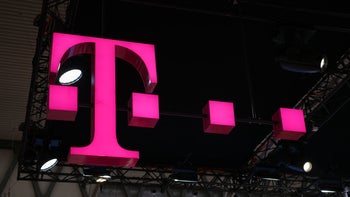 T-Mobile continues to be the fastest-growing of the four major U.S. wireless providers. This morning we told you that
AT&T added 72,000 net postpaid phone customers
during the second quarter. We point this out to put
T-Mobile's Q2 gain of 710,000 net postpaid phone additions
in context. The figure represents a 3% gain year-over-year and the carrier says that this is expected to be the best growth in the industry for the three month period. Overall branded postpaid net additions were 1.1 million, up 9% on an annual basis. Prepaid net additions showed strong growth, rising 44% to 131,000 net additions. T-Mobile had 1.8 million total net additions in the period, up 11% from the same quarter a year ago. At .78%, branded postpaid phone churn was down from .95% last year. This is an all-time record low for T-Mobile in this category.
T-Mobile generated $11 billion in revenue for the second quarter, up 4% year-over-year. Net income rose 20% to $939 million, producing diluted earnings per share of $1.09. These were all records for any second quarter in T-Mobile history. The company says that it is on track to launch the first nationwide 5G network in the country. We told you the other day that it teamed up with Qualcomm and Ericsson to
successfully complete a data call over the carrier's low-band 600MHz spectrum
in the wild. Right now, T-Mobile is covering 99% of the U.S. with 4G LTE.
T-Mobile has quadrupled its ownership of mmW spectrum

As T-Mobile tests its low-frequency 600MHz airwaves for 5G, it currently offers 4G LTE over such spectrum to 156 million Americans. This is important because low-frequency spectrum travels farther and penetrates buildings better than mid and high-frequency spectrum does. During the quarter,
T-Mobile introduced mmW 5G service in six cities
including Atlanta, Cleveland, Dallas, Las Vegas, Los Angeles, and New York. The carrier recently picked up enough mmWave spectrum during an FCC auction to quadruple the amount of these airwaves owned by the company.
"The T-Mobile team of rock stars delivers quarter, after quarter, after quarter! Record-low customer churn and our best Q2 customer numbers in years. This is in addition to record service revenue, record Q2 net income, and record Adjusted EBITDA. We continue to build out our nationwide 5G network with an aggressive deployment of 600 MHz on 5G equipment and increase our spectrum portfolio through an incredibly successful FCC auction - investing $842 million which more than quadruples our mmWave holdings. Our momentum continues and we won't stop!"-John Legere, CEO, T-Mobile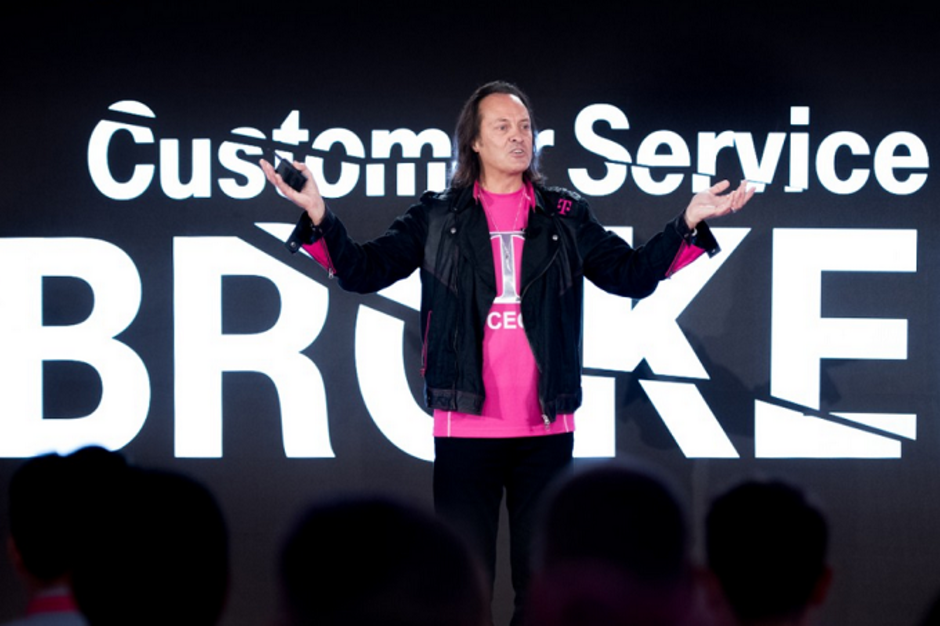 T-Mobile CEO John Legere
After this strong quarter, T-Mobile now expects branded postpaid net additions in the range of 3.5 million to 4 million for all of 2019. This estimate is up from the previous range of 3.1 million to 3.7 million. In after-hours trading today, T-Mobile shares closed at $80 for a gain of 9 cents. But the stock price is being driven these days by what is happening with the company's proposed merger with Sprint. Any day now, we expect a deal to be announced between T-Mobile, Sprint and Dish Network. To placate the Justice Department, Dish will reportedly create a new wireless operator
by spending $1.5 billion to buy Boost Mobile and $3.5 billion to purchase spectrum
. Dish is expected to enter into a seven-year MVNO agreement with T-Mobile while it builds out its own national 5G network. Under the terms of the transaction, Dish is not allowed to flip these assets or turn the MVNO agreement over to a third party for three years.
When the original merger contract between T-Mobile and Sprint expired on April 28th, both companies signed an extension. But the extension expires on July 29th and it appears that another one will be required.

Recommended Stories