T-Mobile lights up 5G network in six cities on June 28
5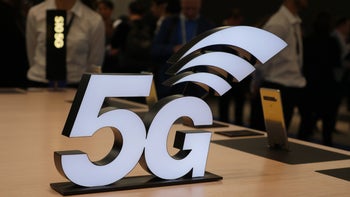 T-Mobile
announced earlier today
that it will offer its first 5G-enabled smartphone, the
Samsung Galaxy S10 5G
. The device will be available in select cities starting June 28, but why would anyone by a 5G smartphone if there's no 5G network to pair it with.
No worries, as T-Mobile has just confirmed that it will fire up 5G in six cities in the United States on the same day the Galaxy S10 5G goes on sale, June 28. T-Mobile will offer 5G network speeds starting this week in the following cities: Atlanta, Cleveland, Dallas, Las Vegas, Los Angeles, and New York.
Unfortunately, T-Mobile won't be able to cover these cities in their entirety with its 5G network, so you'll have to check out the carrier's
5G coverage map page
to learn where exactly you can expect to get 5G speeds on your phone.
It's also worth mentioning that T-Mobile says 5G will be available "
in select outdoor locations
" and that more locations will be added later this year. For the time being, the only 5G smartphone available at T-Mobile is the
Samsung Galaxy S10 5G
, which can be had in all the locations mentioned above for $31.25/month for 24 months ($549.99 down) or $1,299.99 outright.