AT&T test moves it closer to nationwide 5G service; company reports steady Q2 results
2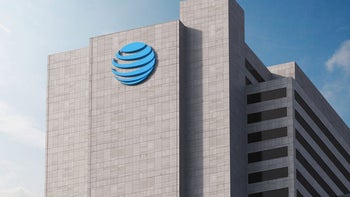 AT&T announced
on Wednesday that it had a net addition of 72,000 postpaid wireless phone customers during the second quarter of this year. That topped Wall Street's expectations of 56,000, while the churn rate for the period was .86%. The nation's second-largest carrier also had a net addition of 283,000 prepaid phone customers during the three month period that included April through June. Over the quarter, AT&T's prepaid Cricket Wireless unit recorded the lowest churn rate in its history.
The carrier's mobility unit generated $17.5 billion in wireless revenue, up slightly from the $17.3 billion that the unit grossed during the same quarter last year. The segment's margins rose to 44.9% from 44.1% recorded in Q2 2018. Earnings before interest, taxes, and amortization (EBITA) rose from $7.6 billion in 2018 to $7.9 billion this year. Services revenue rose 2.4% to $14 billion although sales of equipment declined from $3.6 billion to $3.5 billion.
AT&T successfully tests 5G over sub-6GHz spectrum in the field

AT&T CEO Randall Stephenson noted that the build-out of its FirstNet platform, created for first responders and consumers, is ahead of schedule. The executive noted that FirstNet will play a big role in allowing the wireless provider to launch a nationwide 5G network in the first half of 2020.
"We're halfway through the year and on track to deliver on all our 2019 priorities. We continue to pay down debt and are more confident than ever that we'll meet our year-end deleveraging goal, and we'll take a look at buying back stock. Our FirstNet build is not only running ahead of schedule – it's become a driver of our wireless network leadership in speed, reliability and network performance. It also sets us up to have nationwide commercially available 5G coverage in the first half of 2020."-Randall Stephenson, chairman, and CEO, AT&T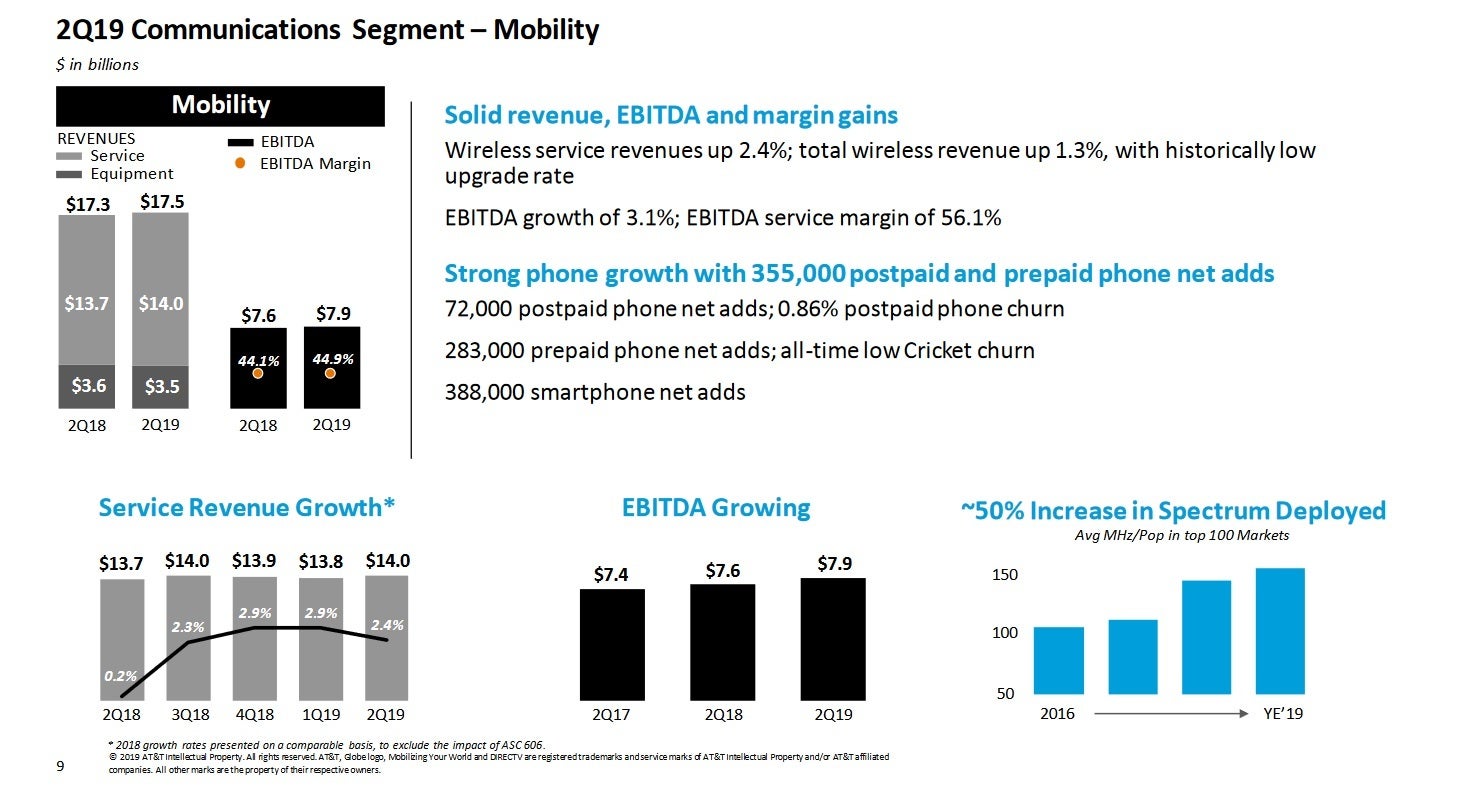 AT&T added 72,000 net new postpaid phone customers during the second quarter
AT&T plans on using a combination of ultra high-band mmWave spectrum and sub-6GHz spectrum to deliver the next generation of wireless connectivity to consumers. With that in mind,
the carrier announced yesterday
that it has made its first 5G data transfer over sub-6GHz airwaves in the field. Earlier this week, rival T-Mobile announced that it had conducted a successful data call over its low-band 600MHz spectrum in a test also conducted in the wild. AT&T notes that it has already deployed mmWave 5G capacity (which it calls 5G+) in parts of 20 cities with 10 more to be added during the next few months. The 5G mmWave network has produced download dataspeeds in excess of 2Gbps, the carrier says, and will handle large amounts of traffic at faster speeds than its sub-6GHz airwaves. The latter, however, has the advantage of traveling greater distances and penetrating structures better than mmWave signals.
"We believe deploying 5G in both mmWave and sub-6 bands will provide the best mix of speeds, latency and coverage areas that are needed to fuel the exciting 5G experiences we're exploring today with business customers and partners in our Labs and Foundries. And although there are many more milestones to reach on the road head, this one gets us closer to making those experiences a reality for both businesses and consumers."-Igal Elbaz, SVP Wireless Technology, AT&T
To run the test, AT&T used a Qualcomm device that features a smartphone-esque form factor. Inside it is a Qualcomm X55 5G modem chip. This is Qualcomm's first modem chip that supports both mmWave and sub-6GHz networks. AT&T says that it still hopes to offer 5G to consumers over low-band spectrum as early as this year.
Investors liked what they heard out of AT&T yesterday. This morning the stock is up nearly 2% to $33.88.