T-Mobile successfully tests low-band 5G in the wild
2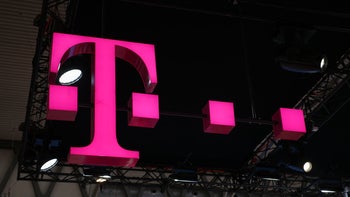 In case you were wondering, this test could not use the currently available Snapdragon X50 5G modem chip because the latter only supports the ultra-high band mmWave spectrum. The Snapdragon X55 supports both mmWave and sub-6GHz networks. Understanding the difference between mmWave and 600MHz spectrum will help you see why T-Mobile expects to be the first U.S. carrier with a nationwide 5G network. Low-band spectrum travels farther and penetrates buildings easier than spectrum in the higher-bands. Since Verizon plans on sticking with mmWave technology, in theory, it will take Verizon longer than T-Mobile to build a 5G network with coverage coast to coast.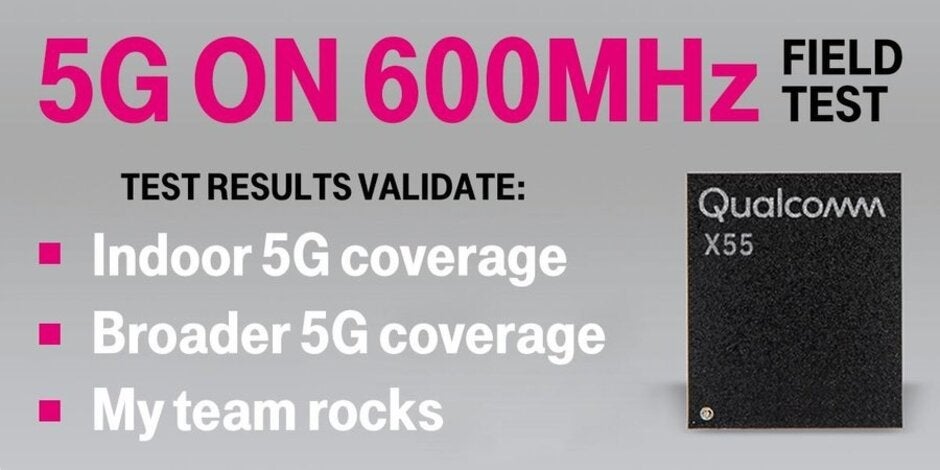 T-Mobile CFO Neville Ray congratulates his team following a successful 5G data call
T-Mobile also will use some mmWave spectrum and hopes to add Sprint's mid-range 2.5GHz airwaves if the two can finally get their merger approved. The wireless operator picked up 31MHz of 600MHz spectrum in an FCC auction held back in April 2017. The company paid nearly $8 billion and just about quadrupled the amount of low-band spectrum it owned at the time. T-Mobile put it right to work and within months, the carrier had it providing 4G LTE signals in 992 cities and towns in 33 states.
"Out of the lab and into the field! We just pulled off the first low-band 5G data call on a commercial modem in the wild. 600 MHz on 5G! HUGE congrats to my Team."-Neville Ray, CTO, T-Mobile
The next generation in wireless connectivity, 5G will provide download speeds at least ten times faster than 4G LTE. Once a nationwide network is up and running, we should see these faster speeds contribute to the creation of new industries and businesses that we can't even conceive of right now. The availability of nationwide 4G LTE helped create the ride-sharing industry which now has two billion-dollar companies in Uber and Lyft.

Meanwhile, a T-Mobile insider tells us that when the 5G data call test was conducted inside the lab earlier this month, a 5G signal that originated outside penetrated several walls. This is the advantage of using the low-band spectrum to construct a national 5G network.