T-Mobile Vivacity makes a UK landing: affordable 3.5-inch Android hiding ZTE origins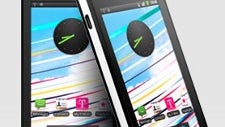 The
T-Mobile Vivacity
hit the UK carrier's website a couple of days ago and even back then we could tell that it was going to be in the affordable Android business. Today, the Vivacity hits T-Mobile UK shelves exclusively and packs quite a punch for the zero on-contract price.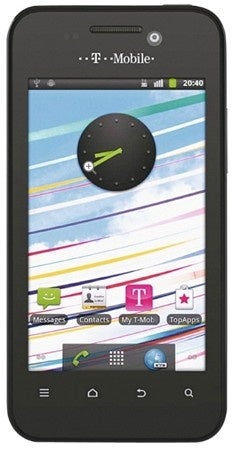 It appears that the T-Mobile Vivacity is
ZTE-made
, but it only carries the carrier brand. It has a 3.5-inch WVGA display and runs on Android 2.3 Gingerbread. Overall, it covers all the basics and a bit more with 3G and Wi-Fi support, a 5-megapixel rear camera and a front-facing one, and finally with extendible memory via microSD cards of up to 32GB.
It retails for around
$150 off contract
, which places it comfortably right in the Android low-end segment. At such a low price point, the 3.5-inch screen is definitely a huge bonus and something that might turn some eyes. Currently, the device is only selling in the UK, but we'll update you as soon as we find out more about its possible US arrival.
T-Mobile launches exclusive new great value, feature-packed Android smartphone
London, 25 October, 2011 – T-Mobile today announces the launch of the T-Mobile Vivacity – a great value, stylish Android smartphone ideal for enjoying multimedia on the move. The T-Mobile Vivacity will be available exclusively in T-Mobile stores, on the online shop and via telesales from today.
Running Android's Gingerbread 2.3 OS, the T-Mobile Vivacity offers a winning combination of eye-catching design, essential multimedia features, as well as offering great value. A vivid, high resolution 3.5" WVGA TFT capacitive screen is perfect for web-browsing, viewing pictures or watching movies. The latest 3G+ and Wi-Fi support lets you access the web whenever you want – ideal for on-demand browsing, or downloading apps, and uploading social networks on the move.
A 5.0 Megapixel camera allows you to capture life as you go, and, with support for up to 32GB Micro SD cards, you can enjoy favourite photos, movies and music, wherever you are. Built-in GPS functionality also allows you can keep track of your location, and offers the ability to add your location to Twitter and Facebook updates.
Available in sleek black or white variations, the T-Mobile Vivacity fuses advanced multimedia features with a truly premium look and feel – providing leading style that more than matches its impressive performance – all at a great value for money price point.
Paul Jevons, Director of Products and Devices, Everything Everywhere said: "The T-Mobile Vivacity gives you everything you want from a smartphone. It offers the latest Android software, a large, high resolution touchscreen display and a stunning design - perfect for anyone looking for premium performance and great value for money."
The T-Mobile Vivacity is available free on a £10 per month, 24 month plan or for £99 on Pay As You Go.
For more information, please visit www.t-mobile.co.uk/shop.