Get 40% off Eddie Bauer orders, $2 Dunkin Donuts card and more from T-Mobile next Tuesday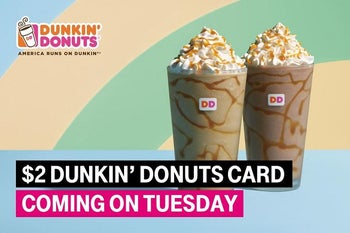 We get the impression that T-Mobile president and CEO John Legere is a huge baseball fan. After all, the company he runs has a huge sponsorship deal with MLB. Soon, we might see a magenta ball and magenta bases at the ballpark. Besides, if you looked at the carrier's latest earnings report, you can see that
T-Mobile is hitting the ball out of the park
. So what brings up the National Pastime is a new contest called
The Baseball Classic
that T-Mobile and fantasy sports site Fan Duels are running. While you don't have to be a T-Mobile subscriber to enter, you do have to have a pre-existing Fan Duel account.
For four consecutive weeks starting on August 7th, those entering the contest will be able to create a fantasy team (a new team is picked each Tuesday). The person who creates the highest scoring team (based on Fan Duel rules), will win $1,000. Second Place is worth $500 and $250 is awarded to the third place team. Cash prizes (ranging from $10 to 25 cents) will be handed out to those finishing in fourth to 2500th place. U.S. and Canadian residents are eligible to play. For more information, go to fanduel.com/rules.
As you long time
PhoneArena
readers know, the contest has nothing to do with the freebies that T-Mobile is disseminating on Tuesday to qualified subscribers via the T-Mobile Tuesdays app. This coming Tuesday, August 7th, those giveaways include:
$2 gift card for Dunkin Donuts.
25% off purchases made with the Google Express app.
40% off and free shipping on orders placed with the Eddie Bauer website.
Special deals on hotel rooms from HotelStorm.
Using these perks is as easy as opening the T-Mobile Tuesdays app on your phone. Assuming, of course, that you are a T-Mobile subscriber.
source: T-Mobile