SwiftKey Beta gets Incognito Mode in the newest update
1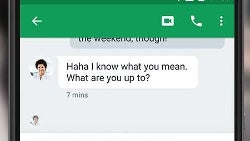 If you haven't been enrolled in the
SwiftKey Beta channel
, then you should know that one of the best keyboard apps for mobile devices will be getting a slew of new features very soon. For the time being, it's the beta version of the application being updated with a handful of improvements and bug fixes.
However, the most important new feature added in the newest update is the Incognito Mode. Those who have SwiftKey Beta installed on their devices will now be able to access the incognito mode from the quick settings menu in the keyboard, but keep in mind that while this mode is enabled the app won't learn any new words that you might be using or save your data.
Another new addition to the beta version of SwiftKey is the option to include a row of arrow keys on Android tablets. They will be shown at the bottom if you decided to add them to your keyboard.
Furthermore, SwiftKey users will now be able to switch to Latin layout when in a password or email field. Also, you can now make use of shortcuts and text expansion if you enabled them from the clipboard settings menu.
The latest update addresses some bugs as well, such as the underline issue for some locales and
Android 7.0 Nougat
. Also, beta users will be happy to know that they can now use the virtual keyboard on Android Nougat when connected to a Bluetooth / physical keyboard.
Keep in mind that these new features are only available to those with SwiftKey Beta, but we believe they will be added to the stable version in the coming weeks.
Recommended Stories