Style Swap rear covers, including bamboo, no longer in production for the OnePlus One
14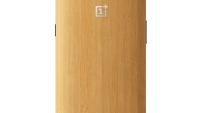 Because of production problems, like the ones related to issues with the bamboo rear covers for the
OnePlus One
, the "StyleSwap" covers offered as accessories for the flagship handset, have been discontinued. As it is, only a few bamboo specimens were able to meet the high QC standards that the manufacturer demanded. OnePlus was
charging $49 for the bamboo back
.
While production of the bamboo rear cover accessory has been stopped, the few pieces that meet QC standards will still be offered with a set of instructions for safe installation, so as not to damage the phone, cover or battery. According to OnePlus, the bamboo backs that will be offered look "
amazing.
" In addition, OnePlus plans on offering
limited edition phones with a back made of kevlar or denim
.
The manufacturer did apologize for the situation, and said that it is all part of the learning process that will help them make the OnePlus Two next year, without suffering through the same mistakes.
"We want to note That our "StyleSwap" covers were an ambitious and innovative concept for us; very few companies offer similar options. We focused heavily on how it would allow users to personalize and customize Ones and Their offer blackberries choice. But now we know That we could have designed the removal process of the back covers better; it's tricky and difficult Makes frequent switches. The swap can Also leave the back cover slightly creaky or loose, and it risks damage to the battery Which is exposed for a short time...There's no question That we are disappointed we were not Able to deliver on this. Also But we're much more knowledgeable and know what steps to take to Ensure this will not be a problem for the OnePlus 2, we will make sure the battery is properly protected and the StyleSwap the covers are safe easy to replace. So as always, stay tuned."-OnePlus
source:
OnePlus
via
TuttoAndroid
(
translated
)