Steve Jobs' ex reminisces on their "sublime nights of lovemaking", unstable relationship
81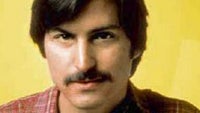 It was bound to happen. After Walter Isaacson took care of Steve Jobs biography (approved by Jobs himself), an upcoming book by the mother of Jobs' first child and longtime girlfriend Chrisann Brennan delves in on the more delicate aspects of their relationship - their "nights of lovemaking" in the 1970s and Jobs' unstable character.
The relationship between Brennan and Jobs took place in the 70s at the time when Steve was in the process of creating Apple as a company. It was a time when Jobs was a different man than the one he became around the end of his life. Despite having a relationship with Brennan and fathering a child, he would not recognize it was his.
Abrupt and unstable, he would treat her with little respect basically evicting her from a bedroom in the apartment the two rented together after realizing she got the larger room.
The juiciest parts of course come with the description of the pair's "sublime" sex life.

"But after a month Steve literally picked me up and moved everything I owned and took over the master bedroom. He'd finally realized that I had the better deal: a larger room with an en suite bath and the privacy of the backyard. Steve had paid the security deposit for the rental so was, in fact, entitled to the room he wanted. But he was so graceless that I felt humiliated and outraged.

Even after swapping rooms in this way, Steve and I still shared nights of lovemaking so profound that, astonishingly, some fifteen years later, he called me out of the blue to thank me for them. He was married at the time of his call and all I could think of was, Whoa . . . men . . . are . . . really . . . different. Imagine if I had called him to say such a thing.

We remembered different things. Mainly I recalled how awful he was becoming and how I was starting to flounder. But he was right: our lovemaking had been sublime."

Well, that's something you can't unread, but in case you are interested in all the tiny shadows of Jobs' personality, it will be all up for readers to see soon.