Starting Friday, $79 will buy you the Verizon version of the Samsung Galaxy S5 at Radio Shack
6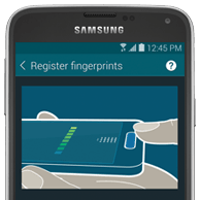 Starting on Friday, Radio Shack is offering the Verizon version of the
Samsung Galaxy S5
at $79 with a signed two-year pact. This is the lowest price that Radio Shack has ever charged for the current version of Samsung's flagship handset, and represents a savings of $120 off the phone's regular subsidized price. The promotion runs through the end of this month.
The Samsung Galaxy S5 is full of new features such as the fingerprint scanner, which adds an extra layer of security on the device. The heart rate monitor allows you to track how hard you are exercising, and the Ultra Power-Saving Mode kicks in when you are down to 10% battery life, and allows you to shut off non-essential apps. The phone's screen goes to black and white, so that the handset can last over two days. In addition, the device has a certification of IP67. That means that it can withstand immersion in water as deep as 3.2 feet, for as long as 30 minutes, and survive unscathed.
If you're a Big Red customer who has been waiting for a huge sale for the Galaxy S5, you might be hard pressed at the moment to find a better offer than the one that starts tomorrow at Radio Shack.
source: RadioShack