Staples to offer the Apple iPad and Apple iPod online starting next month?
0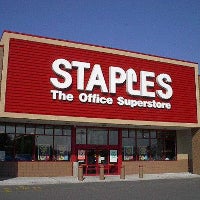 According to a published report on Thursday, which cites a person with inside knowledge of the plans, office supply retailer Staples will start selling the Apple iPad and the Apple iPod on its U.S. web site starting October 1st. Staples is said to have reached a distribution agreement with Cupertino. The retailer does currently offer a wide variety of Apple products including things like Apple TV, the Apple iPad Smart Cover, and Apple EarPods to mention just a few. But the main reason for the earlier deal was to test how well Staples could support the sales of Apple products.
Staples must have passed the test considering that it will be adding iPads and iPods to its inventory. The retailer started selling its current line of Apple products online in February and added them in-store a month later. Staples wants to do something similar with Apple's tablet and hopes to sell the Apple iPad inside its stores early next year.
According to the insider, if Staples wants to see the Apple iPad inside its physical stores, it will have to meet certain sales quotas devised by Cupertino. Each physical store must refer at least one Apple iPad sale per week in October, two a week in November and five a week in December. If Staples passes this test, Apple will allow them to construct kiosks inside certain Staples stores. It should be pointed out that Staples' Canadian website already offers the Apple iPad.
source:
9to5Mac
via
AppleInsider