Square Enix confirms teen drama Life Is Strange lands on Android in July
5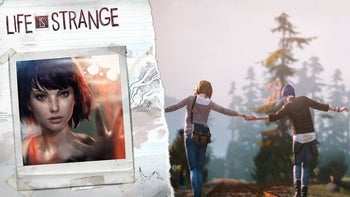 It's true that Square Enix's teen drama,
Life Is Strange made it to iOS
first a few months ago, but the publisher promised that Android users won't be skipped for too long. Today, Square Enix confirmed once again that Life Is Strange will be available on Android, but this time also offered gamers a time frame.
So, if you're an Android user, you'll be able to play Life Is Strange sometime in July, but that's not the only good news.
Square Enix
announced Android players will get all five episodes on release day and full controller support.
You can even pre-register on Google Play Store and be among the first to be notified when the game is available for download. Life Is Strange only supports devices running Android 6.0 and up, which pack at least 2GB RAM.
Also, an all-new photo mode will allow players to take pictures during gameplay, modify them with filters and share them on the social network. You will even be able to share your progress in the game on social media.
It's likely that the
first chapter of the saga will be available for free
, but players will have to pay for the other four. Or, Square Enix could charge players for all five chapters, but offer a discount if you buy them all at once.