Sprint to offer the LG G4 for $0 down from June 5, here are your purchase options
7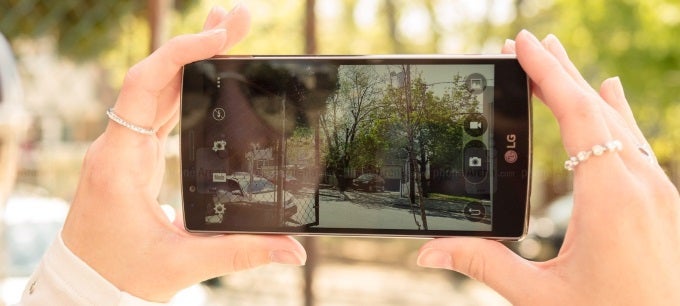 Today, Sprint announced that the new LG G4 will be available in all Sprint sales channels (including Sprint Stores) beginning on Friday, June 5. Sprint will offer LG's hero phone in Metallic Gray and Genuine Leather Black options. The purchasing options are as follows:
Sprint Lease: the LG G4 is available for $0 at signing and $18 per month. At the end of the lease period, customers have the option to return the phone and lease another device, or purchase it.
Sprint Easy Pay: Well-qualified buyers can purchase the LG G4 with 0$ down (plus tax), no finance fees, and 24 monthly payments of $25.
Purchase the LG G4 for $200 with a two-year agreement
Purchase the LG G4 for $600 without a contract
Pre-orders for the smartphone begin online today, with customers eligible to receive a second 3000mAh battery, a 32GB memory card, and a battery charging cradle as gifts. Customers who purchase an LG G4 in any channel are eligible to go to the website provided at time of purchase, input their IMEI from the device, and show a photo/scan of their register receipt. The accessories will ship by mail in 4-6 weeks.
source:
Sprint