Sprint posts its best-ever profit ahead of T-Mobile merger
1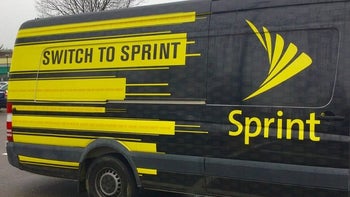 Sprint has posted its highest-ever profit ahead of the company's
merger with T-Mobile
. Despite facing tough competition from Verizon, AT&T, and its future partner T-Mobile in recent years, Sprint has defied odds in its 2017 earnings report by posting the best financial results in the company's history.
2017 saw
Sprint
add a total of 606,000 postpaid subscribers, which also marks the company's third year in a row of adding postpaid customers and is also a six-year high. Of this amount, a total of 55,000 were added in the fourth quarter of the year. In addition, the company also managed to add 170,000 pre-paid customers during the same period, which is largely attributed to its Boost Mobile brand. On the financial side of things, Sprint's 2017 fiscal year saw an operating income of $2.7 Billion, of which $236 Million is related to Q4 2017, and a record-high net income of $7.4 Billion – this is also the first time the company has reported its net income in over 11 years.

Sprint also made note of its recent cost-cutting initiatives, which totaled $1.1 Billion in year-over-year savings in the fiscal 2017 year and improved the company's free cash flow significantly, with it now sitting just under $1 Billion, at $945 Million. In addition, the figure also brings the total savings over the past four years to $6 billion.
The results of the company's 2017 fiscal year are certainly impressive and are perhaps better than many would have expected. And, considering the company's upcoming merger with
T-Mobile
, it appears the combined duo may be better prepared at taking on the likes of
Verizon
and
AT&T
than initially expected, especially with 5G technology just on the horizon.