Sprint 4G WiMAX coming to Boost and Virgin Mobile pre-paid plans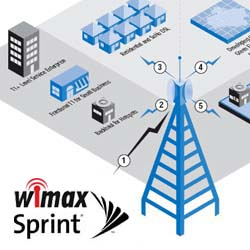 Sprint is officially in the process of transitioning from WiMAX to LTE as its main 4G technology and for a good reason as LTE has become the mainstream across the globe, but WiMAX isn't just quietly going away. Instead, Sprint's pre-paid arms Boost and Virgin Mobile will get 4G WiMAX to their offerings, Sprint CEO Dan Hesse said in a conference call today.
Currently, Boost and Virigin Mobile offer 3G connectivity for data. We've earlier heard rumors about Boost getting the HTC Design 4G by the end of the quarter, so we wouldn't be surprised to see the WiMAX service go live by around then.
Now, Sprint's official plan is to deploy 4G LTE around the middle of the year with limited initial availabilities in markets like its home Kansas City, and Baltimore, MD. This could free the way for existing 4G services getting moved to pre-paid customers, but that's just one theory. We'll see how it all winds up in the coming months, so stay tuned.