Spotify Android app overhauled: clean looks, easier music discovery, made for ICS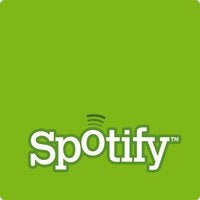 ICS might have been around since November, but it only started arriving massively on handsets in the last month. Popular music streaming service Spotify took notice and is now rolling out an update of its Android application to fully support Android 4.0 and its Holo interface. The application itself has become not only prettier, but also smoother, faster, after some user complains.
In order to make full use of the app and the service, you'd need to sign up for $9.99 monthly to gain access to Spotify's collection of artists. One notable feature in the updated application is the more visual, easier music discovery as songs from your friends, profile pages and playlists are featured prominently. Here's the full list of novelties:
Totally new app with full support for Android 4.0
Top-to-bottom redesign
All-new slide-out navigation
More social — check out friends' profile pages and playlists
Artist images in high resolution
Related artist view
So much faster!
That's not the end of it. We're working hard on adding further features, including folders and Last.fm scrobbling before the app goes live in Google Play.
The app, though, is still in beta, and you'd need to first enable third-party sources in Android to install it. After that, you should hit the link below, where it's now available. For those willing to wait, the updated Spotify application shoujd soon hit Google Play.