South Korea is the land of the phablet: first connected devices market to reach saturation
9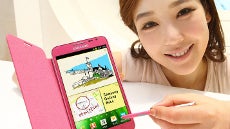 Research firm Flurry Analytics that often posts mobile-related studies, has this time turned its focus on one of the most advanced, if not
the
most advanced smartphone markets in the world - South Korea.
It turns out that folks over there have nearly reached full saturation, the first connected device market in the world to do so, meaning that almost everyone who is able and willing to carry a smartphone or a tablet, has one already. It will be an interesting study to gauge what will happen to manufacturers when the rest of the world catches up, but it's another fun fact that piqued our attention.
In the year of the phablet wars, South Korea is the home of the phablet, with full 41% of its mobile users carrying a phone with a screen larger than 5", compared to only 7% worldwide. Of course, this is the land of Samsung with its Note line, as well as LG and Pantech, but we are curious whether this trend will gradually spread in the global market as well.