Sony's Xperia brand image 'just as good as the iPhone', according to Japan's largest carrier
66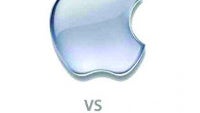 "
To win against the iPhone, we have to offer a model which is generally easy to use. Sony's brand and Xperia's image are just as good as the iPhone
."
If the above statement by NTT DoCoMo CFO Kazuto Tsubouchi left you pondering, we remind you that Japan's largest carrier has been consistently unable to reach a deal with Apple and the iPhone is no where to be found on its line up. Reason for the stalemate is that DoCoMo, in a typical carrier fashion, is bent on loading its proprietary bloatware, and if that isn't enough to force Cupertino out of the room, it also insists that its logo be emblazoned on the back of iPhones sold on its network. What's more, DoCoMo's unrelenting stance may also have something to do with its own online store which competes with the iTunes and Google Play stores. Since the situation is unlikely to improve any time soon, the carrier has been largely dependent on Android devices to drive its sales.
Once such device is the Sony Xperia A which saw its launch in May, and has since seen some great action, according to Tsubouchi. Recognized as the Xperia ZR internationally, the 4.6-incher has been doing so well it sold in at over 1.2 million during the period ending August 4, with 2 million devices expected to be sold by September. Moreover, the Xperia A has actually been outperforming Samsung's Galaxy S4 nearly two to one – Sammy sold 'just' 630,000 of its flagship devices on the network.
These figures, according to Bloomberg Japan, mean that the carrier will be placing more orders with Sony in the months to come.
But despite the success of the Xperia A in Japan (where it has the home field advantage), the western variant, the Xperia ZR, has seen limited availability internationally. And while this may seem odd, it's very likely that the phone is a local phenomenon, to an extent because it's obviously being pushed hard by DoCoMo.
source:
Bloomberg Japan
via
XPERIA Blog