Sony now focusing on mobile rather than PlayStation exclusives
9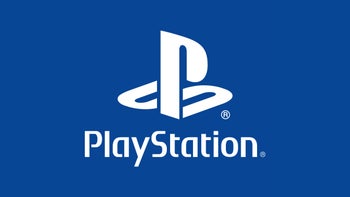 PlayStation 5 consoles have been very hard to come by
since Sony kicked off pre-orders for its newest and best gaming platform to date. We can't say Microsoft is doing a better job at making the Xbox Series X/S available to more customers, but at least the Redmond-based company has Game Pass and invests heavily in the best subscription-based service in the gaming industry.
But let's say you've been a long-time Sony fan and went for the Japanese company's latest console, the problem is there aren't too many PlayStation 5 exclusive that you can play right now. After releasing Demon's Souls along with its new console, Sony kind of stopped making headlines when it comes to new PlayStation 5 game launches.
Well, it looks like Sony is more interesting in focusing its resources elsewhere rather than investing in PlayStation 5 exclusives.
A recent report by Bloomberg
paints a rather unfavorable picture for the Japanese giant, which doesn't seem that interested in backing up the PlayStation 5 with exclusives or even smaller titles made by its own studios.
A recent job listing
might shed some light on Sony's plans in regard to the gaming franchises it owns. It looks like Sony is now looking for a new "
Head of Mobile
" for its PlayStation Studios, who will help develop a "
mobile product roadmap for a 3-5 year time frame
."
Promote the vision, mission, strategy for mobile game development within PlayStation Studios and be responsible for driving the business unit commercial success and profitability.
Build and execute against a mobile 3-5yr business plan, outlining growth targets, resources needs & KPI's.
Partner with PlayStation Studios Leadership Team to develop mobile product roadmap for a 3-5-year time frame.
Manage existing mobile slate already in development while delivering against revenue and profitability goals.
Judging by the listing's wording, it's probably safe to assume that Sony already has some mobile games in the works. Many of these games are probably ports of Sony's most popular console exclusives, but they can also be standalone titles set in the same universe.
Once Sony finds the right person to bring its famous franchises to mobile, we'll learn more about the nature of this sudden switch in strategy. Obviously, the fact that
Sony
has decided to bring some of its most successful games to mobile doesn't mean that PlayStation 5 owners will no longer get exclusives going forward, it's just that new IPs are less likely to happen.