Sony to cooperate with manufacturers as early as the product planning phase now
4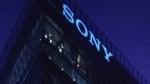 The global marketing chief of Sony Mobile, Dennis van Schie, said that the Japanese will go down the food chain, and enter strategic partnerships with the ODMs, the companies that actually produce and assemble Sony's phones and tablets, and cooperate with them earlier, at the R&D and product development stages, so as all innovations happen faster.
It is not clear yet whether this cooperation with original design manufacturers will be only limited to the company's upcoming Firefox OS assault in emerging markets next year, or will it extend to flagship products with Android like the Xperia family.
Dennis van Schie also reiterated that Sony Mobile expects to return to decent profitability in the fiscal year that just started for the company, and will dinish next spring. If the company releases handsets like the rumored
Sony i1
cameraphone, and keeps churning great products like the
Xperia Tablet Z
, it has every shot at profitability a year from now.