Sony's Xperia business unit will be downsized in an effort to increase profitability
52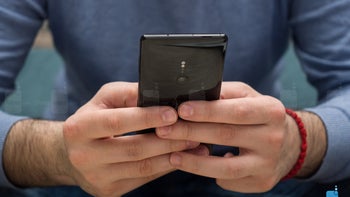 Sony has confirmed that it will be downsizing its mobile division in pursuit of profits. Over the course of the last five years, Sony's Xperia line of smartphones has seen a pretty steady decline in sales which has often been accompanied by losses. In a bid to put a stop to this, however, the Japanese giant has confirmed that it will be reducing the focus on its mobile business going forward.

A few years back, Sony Mobile announced plans to downsize the overall scale of the Xperia brand with a focus on profitable devices. This entailed scrapping most of the company's lower-end offerings and increasing the number of premium models available to consumers, starting with the introduction of the Xperia X series back in 2016. This temporarily provided higher profit margins and allowed for a number of positive quarters. Eventually, however, the division declined back into the red and parent company Sony has now confirmed that the mobile division will once again be downsized in an effort to increase profitability. After all, the Xperia brand bled a total of JPY31.3 billion, or $288 million, during the quarter ending March, while total revenues have been on a constant decline over the past twelve months.
Now, despite partially blaming foreign exchange rates for the unit's loss, Sony is expecting the downsized business to make significant savings in terms of operating costs. Nevertheless, the focus will continue to be on
premium devices
, suggesting that the company's budget Xperia L series could be scrapped entirely, while certain Xperia XA-branded units may also be at risk, with only the Xperia XZ lineup guaranteed to remain in production.

Going forward, Sony is aiming to ship just 10 million Xperia units in the fiscal 2018 year, which ends March 31, 2019. This will mark a significant reduction over both 2017 and 2016, which saw the brand ship 13.5 million and 14.6 million devices respectively.
Recommended Stories