Sony sells 8.7 million smartphones last quarter, forecasts yearly profit
78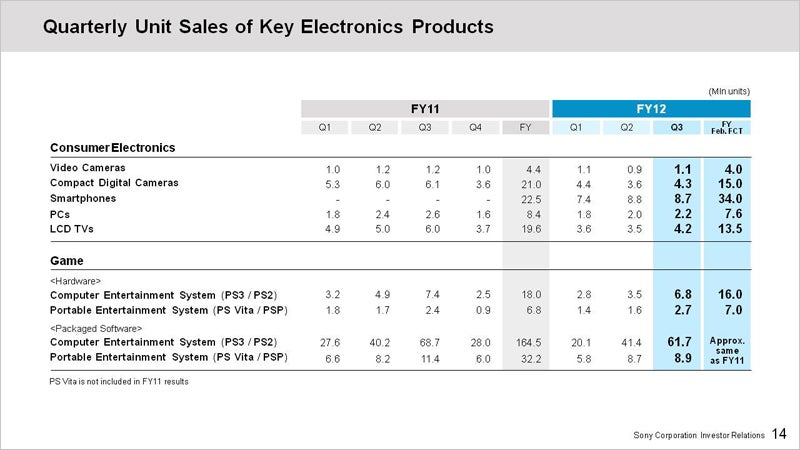 Sony posted a net loss of around $115 million for the previous quarter due to stalling TV demand, but it is still magnitudes less than what was reported for the same period the year before, plus Sony forecasts a decent profit for 2013, so things seem to be on the mend.
The Japanese sold 8.7 million smartphones in the quarter, keeping its place int he top 5 makers. Sony's CEO Kaz Hirai will have a pivotal year ahead of him, as he finishes the restructuring of the company and streamlining operations, and trying to introduce new products under the
One Sony
umbrella that communicate seamlessly with each other.
In the smartphone and tablet part of the strategy it already has winners with the
Xperia Z
and
Tablet Z
that are sure to score mega sales given the looks and specs, and with the rumored Togari flagship for the second half of the year, it might keep biting chunks of Samsung's formidable market share in the universe occupied by little green robots.