Sony prepping a sub-$200 Android phones onslaught next year, tasks Foxconn and Compal with the production
6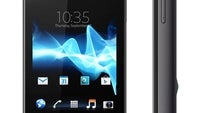 If the
Xperia tipo
/
tipo dual
and even the
Xperia U
are any indication, Sony has every chance to fight for the entry and lower mid-range Android market segment alongside Samsung, LG, Huawei or ZTE.
And the company isn't leaving that possibility to chance, either, knowing fully well that there is a gigantic market for affordable Android handsets still untapped in emerging markets with billions of population.
Reports from the Taiwanese supply chain indicate that is
preparing to venture big time into the sub-$200 segmen
t it started with the Xperia tipo this year, launching several comparable models in the first half of 2013. Foxconn has been outsourced the Tipo production, while Compal and Arima will be the other assemblers that will be tasked with Sony's entry level Androids manufacture next year.
A cheap Android with the Sony brand sounds like something hard to pass on for the average consumer, so Sony might have a winner on its hands with this decision. It is apparently prepping to sell millions upon millions of those sub-$200 phones, but the Taiwanese ODM sources are reportedly trying to cool it off, saying the shipments might come lower than projected by Sony, because of an overlapping product portfolio and confusing marketing efforts that have to be undertaken.
Recommended Stories