Sony offers free movies to owners of the Xperia Z3, Z3 Compact, and Z3 Tablet Compact (not worldwide)
6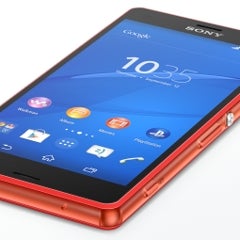 Folks who own an
Xperia Z3
,
Xperia Z3 Compact
, or
Xperia Z3 Tablet Compact
can now download three movies from Sony for free. The offer is not available worldwide, but only in the US, UK, France and Spain. It looks like both T-Mobile and Verizon users (who have a Z3 or a
Z3v
) can get the freebies.
The movies are Ghostbusters, The Amazing Spider-Man 2, and Captain Phillips - all of them can be redeemed via the Xperia Lounge app. According to Xperia Blog, you'll be able to download the movies until January 2015 - there's plenty of time until then. Obviously, the offer is also valid if you don't have a Z3 yet, but will get one by the end of January.
As you may know, Sony's Xperia Z3 line of devices is widely available around the world. In the US, only the Xperia Z3 can be bought at subsidized prices, while the Z3 Compact and Z3 Tablet Compact are sold unlocked via Sony Store. All three new Xperias are water-resistant, and run Android KitKat - with an
update to Android 5.0 Lollipop
expected to arrive early next year.