Sony marks the start of a Xperia era after Ericsson with creative ads
3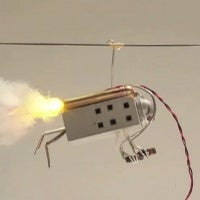 Sony Ericsson is dead, long live Sony. Or
Sony Mobile Communications
as the company is now officially called, but if you don't follow tech blogs you'd hardly ever heard about it and would have just wondered where did Sony Ericsson go. Sony is making the extra effort to inform everyone about the new Sony brand via a series of cute and creative videos directed by award-winning Wes Anderson.
The idea brings to reality smartphones as if they were designed and imagined by children.
"What do you imagine your Xperia Smartphone is made of? Is it a rainbow monkey or a big chimpanzee?"
the first video says. And those ideas are what Sony wants to bring to life.
The ad uses stop
motion
animation from hit movies like
"Coraline"
and
"Fantastic Mr. Fox"
and music comes courtesy of Sigur Ros' member Jonsi.
The whole marketing campaign underlines Sony's return to mobile devices and places the focus on the Xperia brand of smartphones. The campaign is named
"Made of Imagination"
and starts on Saturday with a 1-minute commercial.
"Xperia smartphones are a cornerstone of Sony's entertainment experience and we wanted to create a campaign that is true to Sony, one that is unique, memorable and sparks consumers' curiosity and imagination. The Made of Imagination campaign demonstrates that Xperia smartphones are made of more than microprocessors and memory chips - they are designed to let consumers use their creativity and imagination to drive connected experiences that interest and excite them," Steve Walker, CMO of Sony Mobile Communications said.