Sony launches PlayStation Mobile games special, six titles will be free for a week
10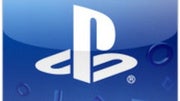 Okay, folks, first the good news – Sony is having a special on PlayStation Mobile games! A total of six premium titles will be made free for a period of seven days, one game at a time. The games can be downloaded via the PlayStation Mobile application on select Android devices, such as the
Sony Xperia S
,
Xperia ion
,
Sony Ericsson Xperia PLAY
,
Xperia arc
,
Xperia acro
, as well as all of Sony's tablets. Some of the HTC One smartphones are also PlayStation certified, meaning they are also allowed to join the fun.
But as for the not so good news, the promo isn't open to all markets. Currently, only gamers from Japan, United Kingdom, France, Italy, Germany, Spain and Australia can take advantage of it. Unfortunately, there is no word about launching the special within the U.S. But if that's no problem for you, feel free to check out the first PlayStation Mobile game to be discounted – Samurai Beatdown. As the title suggests, it is an action fighting game, but what makes it special is that you have to slash your enemies to the beat of the music. What game will be made free in a week is not yet known, but an announcement will be made by Sony via Twitter.