Sony aims to expand its image sensor business to the Chinese market
19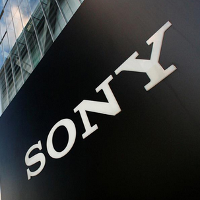 Sony might be struggling as smartphone manufacturer, but the company's image sensor business seems to be outpacing every other player in the industry.
According to the head of Sony's device solutions business, Tomoyuki Suzuki, sales of chips created by the company's division are likely to increase sales to 50 billion yen in fiscal year 2015, up 100 billion yen ($804 million) from the previous year.
Although the growth rate isn't as good as it was the year before, the company reported a 40% increase in fiscal year 2014, Suzuki argues that the company struggled to keep up with demand. To increase capacity, Sony invested significantly in new manufacturing facilities. Back in February, the company announced a 105 billion yen investment, and the company will spend 45 billion yen more in fiscal year 2015.
Apparently, Sony is now gearing up to partner with Chinese manufacturers. The company already makes the image sensors for some of Xiaomi's upper-end smartphones, but the Sony executive stated the company is expanding its production capacity with "orders from Chinese smartphone makers in mind".
Back in May, a report published in the Wall Street Journal revealed that Sony is estimated to have a 40.3 share of the image sensor market, although these numbers are likely to include orders coming in from businesses in the industrial and automotive markets.
Alongside its Playstation division, the image sensor business is one of the main areas of growth (both in terms of sales and of profits) for Sony. Back in 2014, the company spun off its TV division, and the company is also rumored to be looking into
doing the same with its smartphone business
. Despite this, however, Suzuki was also quoted stating that Sony will never focus entirely on image sensors, as "Sony is not a semiconductor company".