Sony makes $20 every time an iPhone 6 is sold, is by far the largest camera sensor supplier in the world
67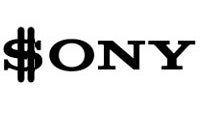 Sony's smartphone division may be struggling to remain relevant, but another business unit of the company is actually in its heyday: the imaging department.
A lengthy
Wall Street Journal
article, citing a study by
Techno Systems Research
, makes it clear that Sony isn't just moving a healthy amount of image sensors, specifically ones for smartphones, but it's actually the market leader — by a long shot. According to the findings, Sony held the whopping 40% of the entire camera sensors market in 2014, trailed by US, California-based OmniVision (15.7%) and South Korea's Samsung (15.2%). Even combined, the two runner-ups apparently move less volume than Sony.
Sony has
at least
considered the idea of letting its TV or smartphone businesses go (as it did with it personal computers division recently), and while nothing is yet official, the company did give its phone unit a 'tier 3' priority, which is the lowest possible, in its latest strategy shift in February. The imaging business, on the other hand, is a first priority, and that's not surprising — the company is, reportedly, unable to meet rising demand,
especially from China
, and is committing over a billion dollars in investments in the unit. Given how Sony's debt rating was cut to dangerously low levels by
Standard & Poor's Rating Services
last year, the situation begs the question: Will there be any money left to invest in making better phones?