Sony considers spinning off or selling its smartphone operations
99+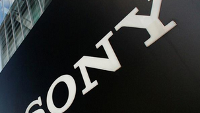 It's all about the bottom line, and at Sony it appears that smartphones aren't exactly bringing in massive profits. In fact, the company expects to lose money in 2015 on a net basis for the sixth time out of the last seven years. Company CEO Kazuo Hirai says that his focus for the next three years will be on PlayStation and camera sensors. Doing this will increase operating profit by 2500% over that period, claims the executive. And that means that smartphones and televisions could be the odd-men out at the Japanese manufacturer.
Tough competition from low cost smartphone manufacturers in China and from market leaders like Apple and Samsung, have forced Sony to abandon any hope of growing the business. Hirai said that he would not "
rule out considering an exit strategy
" for mobile phones and televisions. That strategy could include spinning off the businesses as a new company, or finding a buyer for them.
In October 2011,
Ericsson announced that it would sell its share of the Sony Ericsson partnership to Sony
. The company
appeared to hit pay dirt at CES 2013
with the water resistant
Sony Xperia Z
. For a short period, Sony was churning out a new flagship model every six months in order to make sure that its top-of-the-line handsets were continuously equipped with the latest specs. While phone buyers were pleased by this strategy, it proved to be very costly for Sony. Hirai says that Sony will no longer look for sales growth from its smartphone business which could lead the company to produce fewer models. "
The strategy starting from the next business year will be about generating profit and investing for growth
," said the executive.
source:
Reuters