Sony adds program guide and data usage warning to its PlayStation Vue Mobile app
1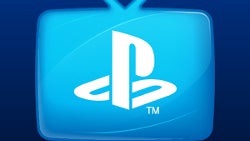 PlayStation Vue Mobile app isn't too popular among Android users because it lacks essential features, but with the latest update,
Sony
hopes to change that.
One of the most important change is the addition of a program guide, something that should have been included in the app in the first place. A
TV streaming application
without a program guide is like getting a service that you can't use at full potential.
Another nifty feature that developers added in the new update is cellular data usage warning, which comes in handy when you're too addicted to TV shows and forget that your data plan is limited.
A couple of other improvements have been mentioned in the changelog such as auto profile login and sub-profile creation. Now we're curious if Sony also addressed some of the issues that many Android users complained of in the last couple of months, as that would be great.
Using PlayStation Vue on Android with a Chromecast sucks pretty hard. The app frequently crashes, navigating between channels and shows is less intuitive than any other cable app I've seen. - frugalate1
Also, it does not seem to work on rooted devices "
due to security reasons
." Hopefully, the new update removes this restriction, which seems ridiculous at first glance.